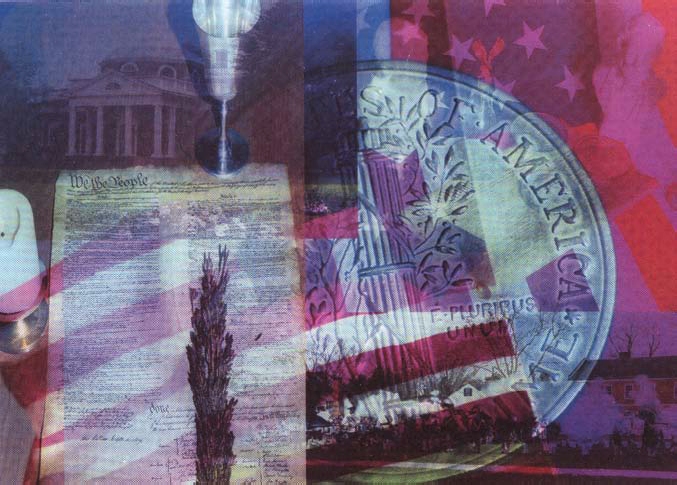 "E-Pluribus Unum" by Marc Gagnon '81 (Copyright © 2008 by Marc Gagnon)
"America's philosophy is literally on our currency. The sentiment of "United We Stand" is the main part of the piece," –Marc Gagnon

Marc Gagnon's artwork has been accepted into more than 100 collections. His work is on display at The Smithsonian, four presidential libraries, the National Library of Spain, the National Museum of Photography at the Royal Library of Denmark, the Boston Public Library, the International Museum of Peace and Solidarity in Uzbekistan, the White House, and the Vatican.