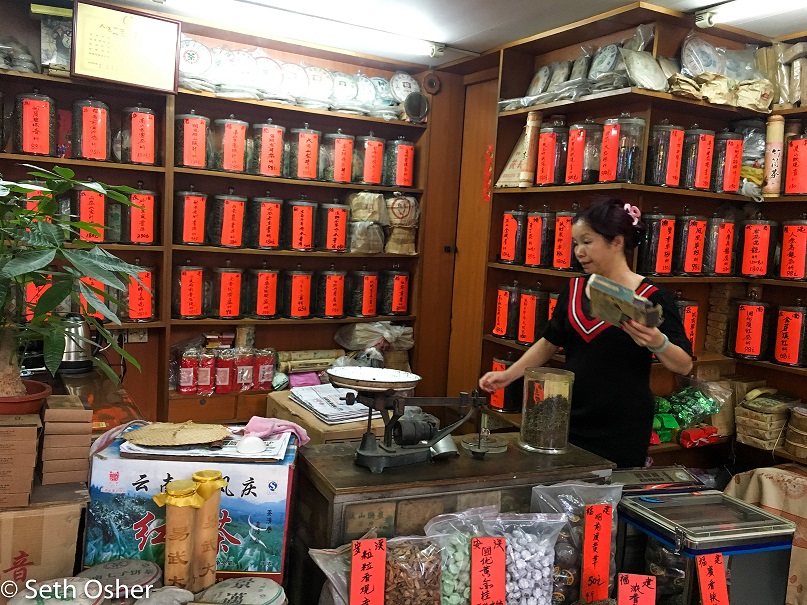 The Tea Seller, Guangzhou, Hong Kong area, China. Photograph (©) by Seth Osher.
"Guangzhou is a huge metropolis just 75 miles West of Hong Kong… . The built up area of Canton has almost 45 million residents, making it bigger than many countries. …The photo of the Tea Seller was taken wandering in the old city, with its tight alleys nestled around the river. Chinese cities are full of bright colors... ."
– From Seth Osher's letter to the editor.