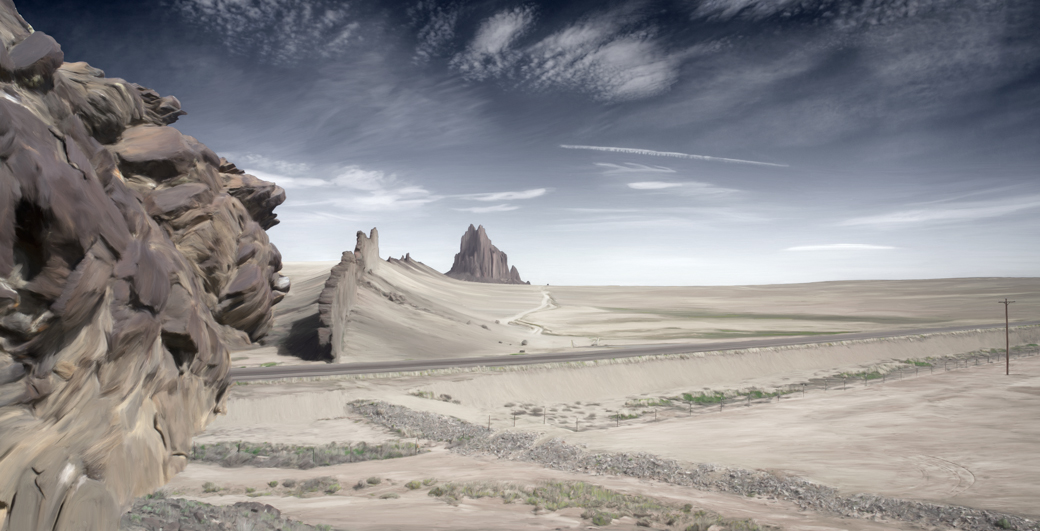 Shiprock. Mixed Media Image (©) by Ronald McClure.
"In my mixed media images … I attempt to connect the visible and invisible worlds primarily in landscapes whose objects and structures symbolize the human relationship to nature, nature being one place where I envision the Shekinah — the presence of God clearly yet mysteriously manifested. I have made it a practice to know God so that I may be better able to participate with Him in the creative act. I desire to bring both my images and the spirit of God to others."
– From the Artistic Statement of Ronald McClure